Grubigstein is the best-known and most popular flying mountain in the Zugspitz Arena. With its 2,250 m height and the cliff walls sloping vertically to the Gartner wall. The launch sites are all located directly at the Gamsbödele mountain station. The launch sites to the east, south and north can be reached from the mountain station in a few minutes.
During a flight from Grubigstein we are always accompanied by the majestic view of the Zugspitze. You also have an incomparable view of the Lermooser valley basin, the Mieminger mountains and to the south the view of the main Alpine ridge.
You will land in Lermoos, in a beautiful meadow, right next to the valley station. This can be reached for accompanying persons in only 2 minutes from the parking lots of the Grubigsteinbahn.
Flight area
Here is an overview of the mountains we fly to. By the selection of launch sites for different wind directions we can, depending on the conditions, avoid the optimal mountain for our flight day.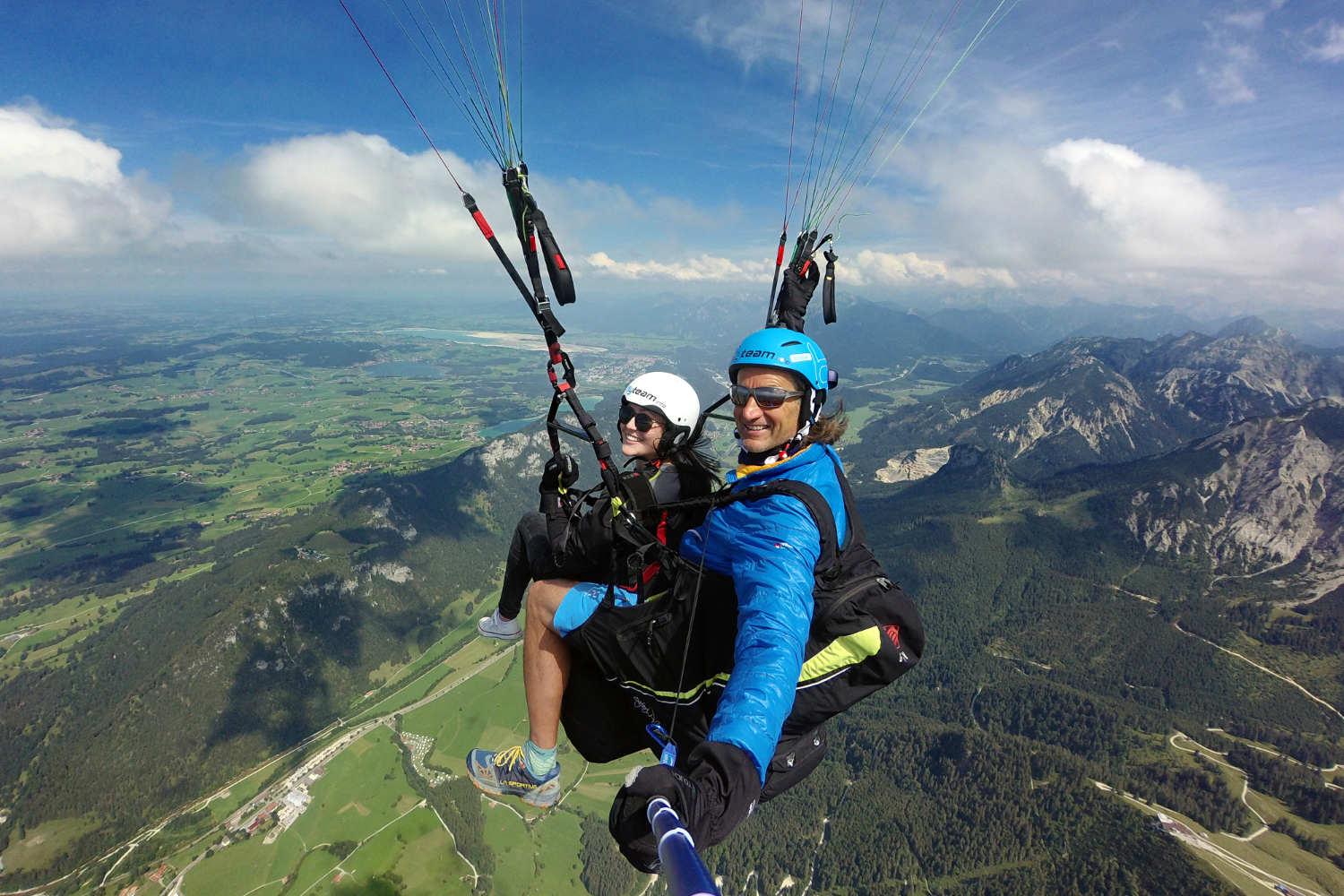 Experience the most beautiful views of the impressive Allgäu Alps.
Above the nature park region Reutte we enjoy the view to the Zugspitze and the mountain panorama of the Lech valley.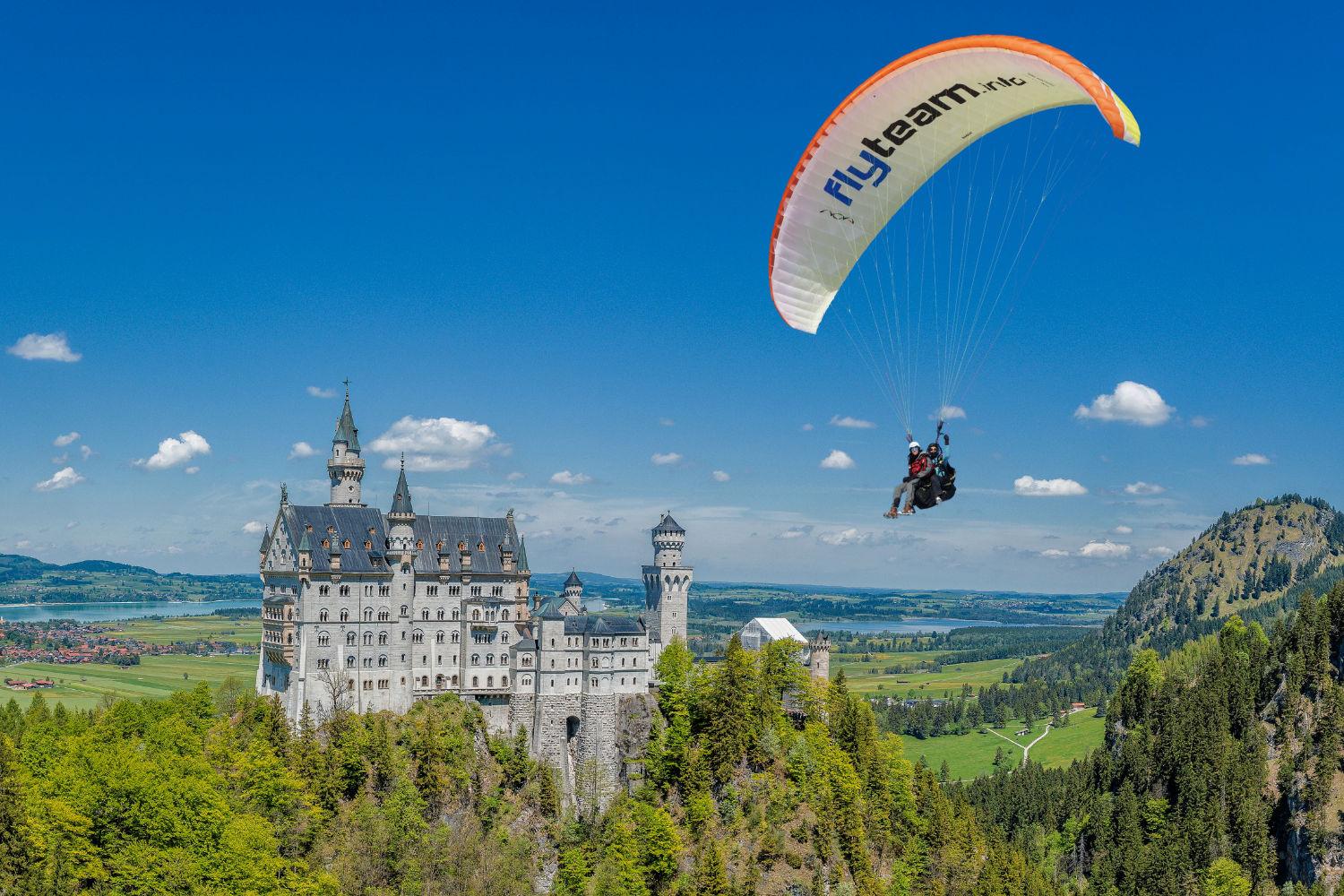 Discover the world-famous royal castle from a very special perspective.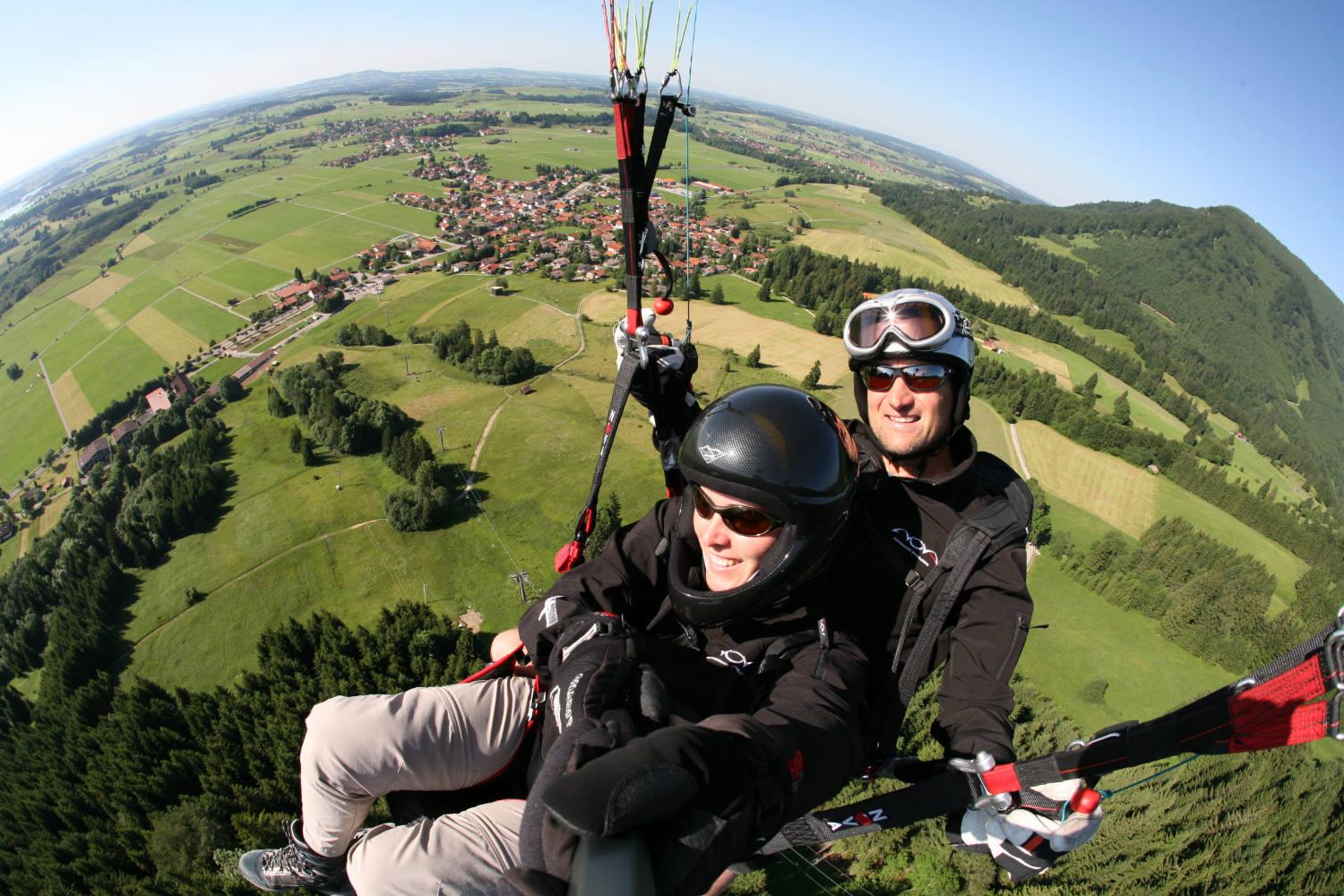 Popular paragliding mountain with fantastic views of Forgen- and Bannwald lakes.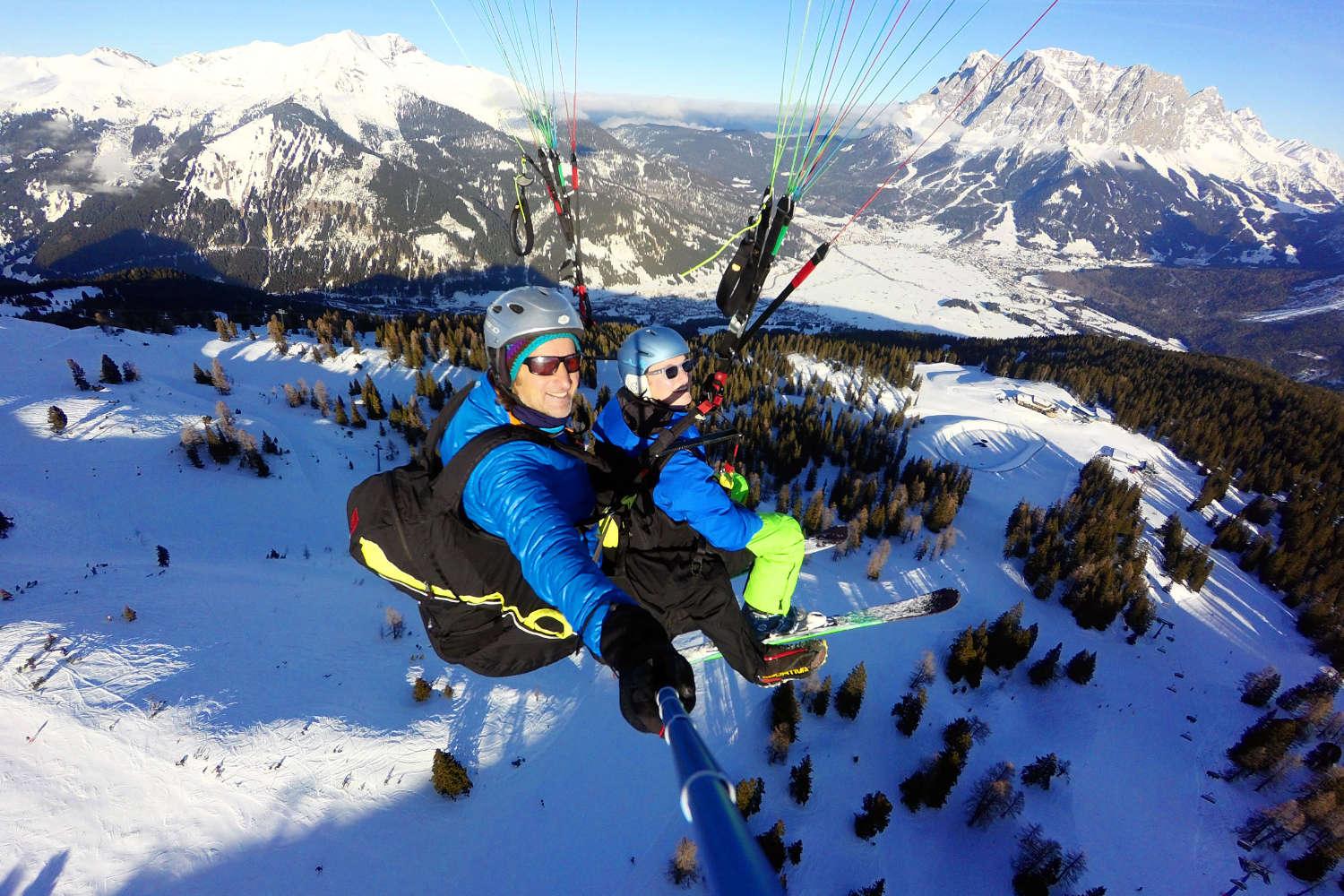 During the flight from the most famous flying mountain in the Zugspitz Arena we have a fantastic view of the Zugspitze massif.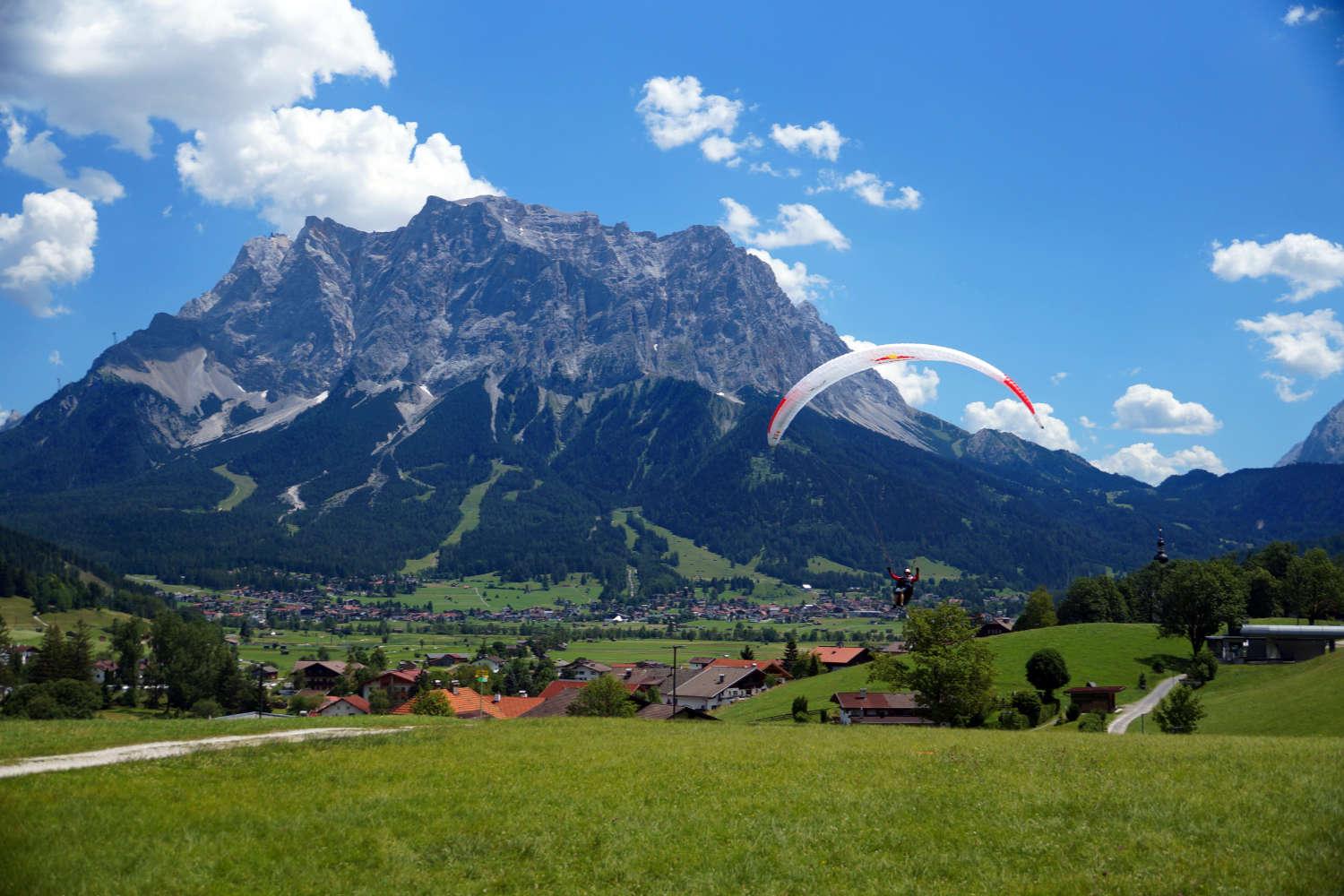 A flight you won't forget. Only possible on a few days a year. From the top station, the ascent takes about 45 minutes. For ambitious hikers only !
Other date request ?
If you would like to make another appointment or if you have any questions, just give us a call or send us a short message.