Flight areas
Here an overview of the mountains we fly to. By the selection of launch sites for different wind directions we can, depending on the conditions, avoid the optimal mountain for our flight day.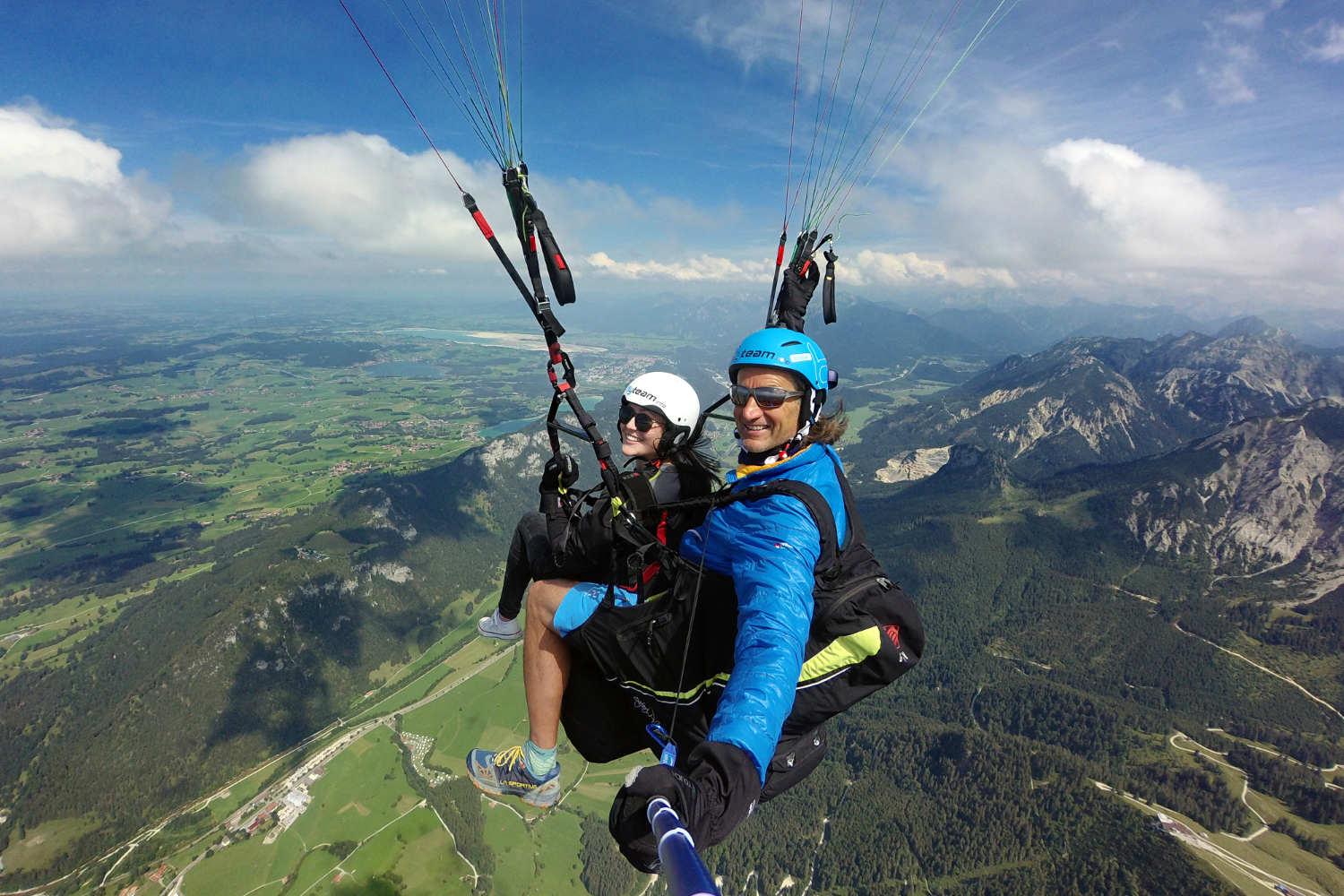 Experience the most beautiful views of the impressive Allgäu Alps.
Above the nature park region Reutte we enjoy the view to the Zugspitze and the mountain panorama of the Lech valley.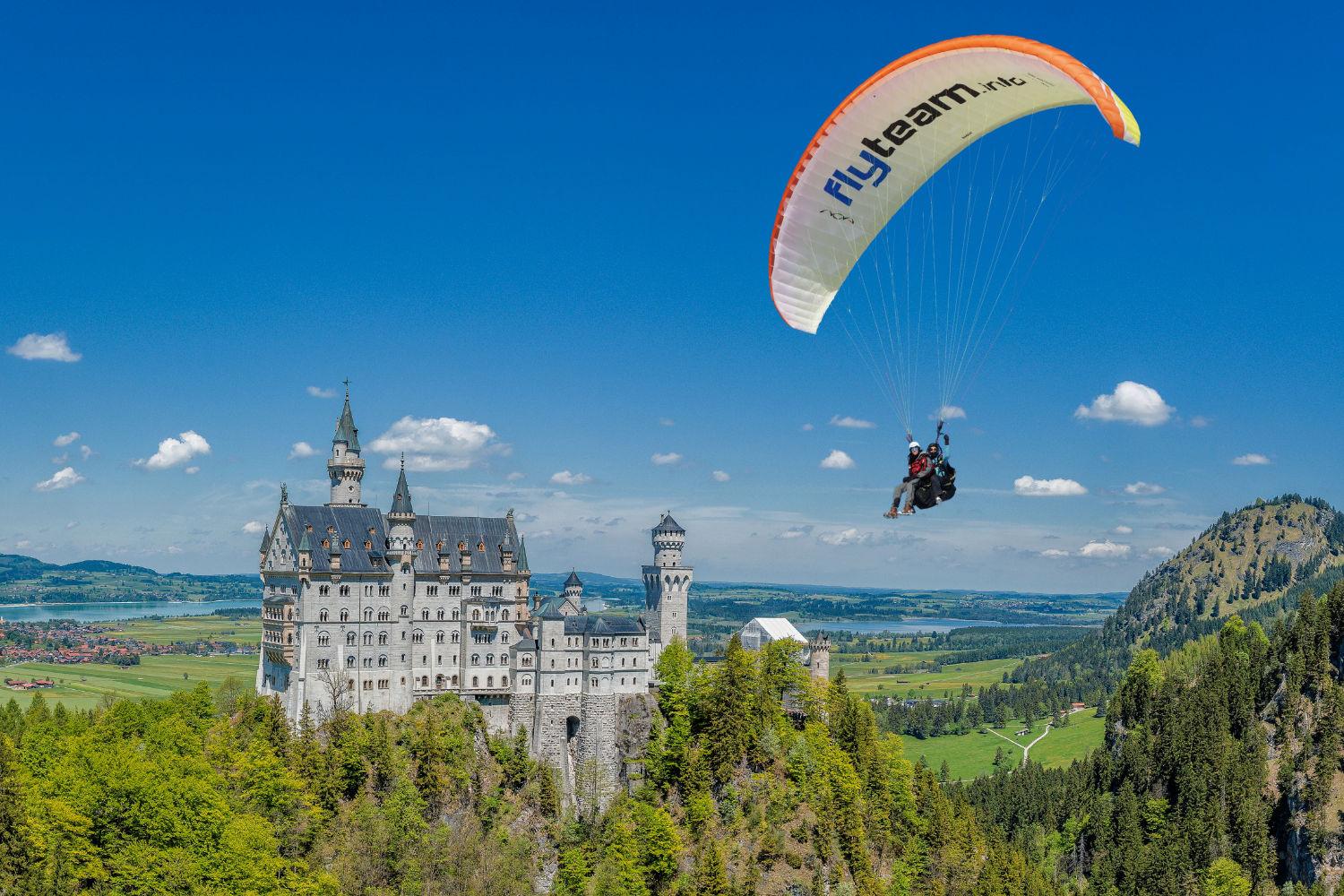 Discover the world-famous royal castle from a very special perspective.
Popular paragliding mountain with fantastic views of Forgen- and Bannwald lakes.